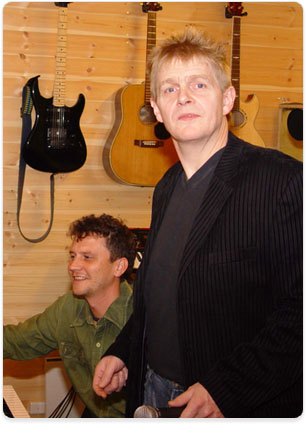 Sylvester Kosz & Terry Young
THE TWO – YOUR PRODUCER TEAM
The Two
are a group of composers, songwriters and producers for music in most genres, especially pop, rock, jazz, big band and instrumentals including classical music for both recording artists, Film, TV, Video Games and more.
Whatever you want, whatever the size of your budget, whatever the requirements you have, The Two have the skills and facilities to meet your demands.
Contact The Two at
producers@thetwo.no
with your enquiries, or call 00 36 702381788 for more information.
Below you will find some listening samples of our productions.
The Two is looking forward to working with you.
Listening Samples